Helga's Folly overlooking the lake in Kandy, Sri Lanka, must be one of the most exotic hotels we've visited. At the time we didn't know it was a hotel or we might have been tempted to stay there. It was created by Helga Desilva Blow Perera, a woman with very eclectic tastes inspired by the 1920's.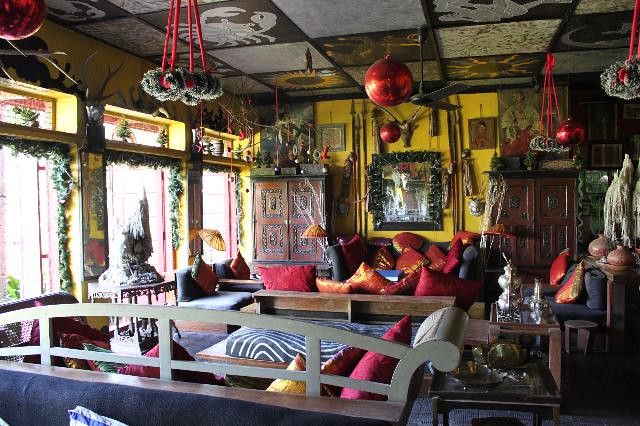 I love the colour and the exuberance of these rooms. Which one would you choose?
Visit some other interiors.